Welcome to The Draft Channel!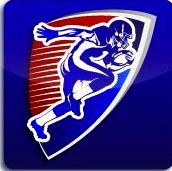 Our goal is to take a deeper look at the issues revolving around the draft and the people involved in it. We'll strive to take an unbiased, uninfluenced and up to date look at the current years prospects and how we see them projecting to play on the next level.
We constantly are working at developing the site. We continue to tweak our formulas to concisely reflect our expectations of the ideal prospect at each position for this evolving game. We'll continue to add features that will make for a better interactive experience each and every time you visit our site. We hope to provide you with the information you come to rely on when thinking about the draft.
We'll also provide some insight for game matchups in both college and the pros and perhaps give you a leg up on how the incoming rookie class will effect your fantasy leagues as well.
Thank you for visiting our site. Join our chat community to share ideas with fellow fans and make up your own mock drafts. Good luck in the draft and with your team's season.
Article By: JPN
*All player, team, and league information found on thedraftchannel.com is for informational purposes only and is not guaranteed for accuracy by thedraftchannel.com. If you find information within the site that you feel is inaccurate please email the update to JPN@thedraftchannel.com